Safari: the preparation 
Generally, I prefer not to be involved in holiday prep. I get quite frustrated with the research beforehand, planning, decision making and so on. However, we had been talking about this trip for over three years, and we were planning on going with our good friends Leo and Eva. All four of us have had heaps going on, and our ideas just weren't materialising. I decided to bite the bullet and get the ball rolling. Here's what I did:-Â 
reached out to a few people who had been on Safari before and asked them for tips and advice 
I shared what I'd learned re when to go and how to book
we discussed a range of dates that would suit all of us and I approached a tour company 
I asked the representative from the tour company if the timing would allow us to experience a great Safari i.e. see a range of animals, see the migration etc. 
we asked for the company's recommendations re accommodation and then had a look at costings, photos and reviews to help us work out what we valued most so that we could book accordingly 
I asked the tour company if Mara Intrepids could cater for us, as all four of us are vegan
we were torn between driving to Masai Mara, which would take a number of hours during which we would see amazing sights, and taking a short flight to save time and it would be less taxing on the body
we decided on flying and asked the tour company to book the flight from Nairobi to Masai Mara, after which, we wanted to chill out at the beach in Mombasa 
we went through a similar process to decide on the accommodation at Diani Beach in Mombasa and just as we were about to book, someone we knew said that we were paying over the odds for a boutique hotel when Southern Palms would be all-inclusive for half the price and we'd get a greater variety of food 
we checked with the tour company that they'd be able to cater for vegans and then booked accordingly 
we asked the tour company to book our flight from Masai Mara to Mombasa too 
the tour company also organised the airport transfers, the tour guide for the game drives 

Everything was coming together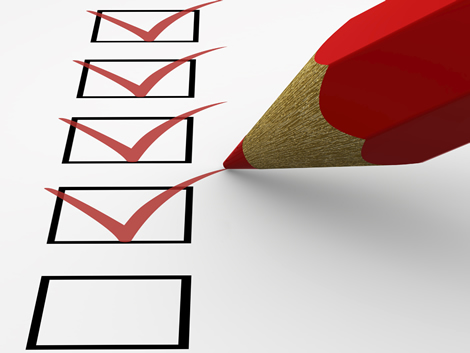 Safari: the fears 
We began reading up on what we needed to do before the trip and found out the following:-Â 
we would need certain vaccinations and if the GP couldn't fit us in, we would need to get them done privately 
we needed to decide whether to take anti-malaria tablets or not 
various articles suggested that we don't wear blue because it attracts the Tsetse Flies 
wearing black clothes wasn't advisable because we would get very hot 
it was said that bright coloured clothes would disturb the animals 
the consensus was that we would regret wearing white clothes because of being unable to wash the dust out 
we read up around insect repellents and found that the information was conflicting: some said that natural repellents would suffice, others said deet was essential, whilst there was a belief that deet was harmful and shouldn't be used
Without trying to sound blasé, I usually don't worry these things but between what the nurse at the travel clinic told us, the horror stories that one of our friends had heard, and the desire for peace of mind; we made sure we got the anti-malaria tablets, vaccinations and repellent with 50% deet. Funnily enough, we barely used the repellent and we didn't get many mosquito bites either! We got a few bites by other things but it was OK. We ordered the pills online, made sure we took them during the trip, and are going to complete the course as well.
Safari: the unexpected
Not long before we were due to depart, I found out that my insurer wouldn't cover me during the Safari because it wasn't booked through a company in the UK! World Nomads came to the rescue, ensuring that we had peace of mind in case something happened during those few days.  
Safari: packing
I used to take far too much when I went on holiday. I wanted to have a variety of shoes and outfits for different times of the day, as well as, having a choice of things to wear for a range of settings. However, recently, I've become very fond of travelling light and only taking hand luggage. 
I didn't want this trip to be any different, so for three nights in Masai Mara and four nights in Mombasa, here's what I took:-Â 
underwear – I took about 7 pairs because I planned to wash and wear them for the remaining days 
a pair of 'natural' coloured walking trousers to wear during the Safari 
two grey t-shirts 
one thick hoodie
three dresses 
two smart/casual tops 
one shawl
one swimsuit 
toiletries 
one pair of leggings

a raincoat 
sandals
The hoodie was my jacket. I wore one of the t-shirts with a pair of jeans and trainers, on the plane. It was awesome! I had it all in a rucksack. All four of us did the same i.e. hand luggage only. 
Safari: the experience 
It was absolutely amazing! I can honestly tell you that I've never experienced anything like it! 
The experience began with the flight into Masai Mara. The plane wasn't that high up, so as we got closer to the camp we saw animals and could work out what they were. It was exciting and I felt lucky that the Safari had 'begun' so soon after boarding the plane. 
The package included two game drives per day. One of them was in the morning and the other was after 3 p.m. The guide explained that the timings were arranged to ensure that we saw a range of animals. For example, it's more likely for us to see lions in the morning. 
The guide took us to different parts of Masai Mara every day. He did this to ensure that we saw a range of animals. Within a few days, we saw so many animals. It was an amazing experience!
We saw animals sleeping, socialising, relaxing, eating, playing, hunting, nursing, trying to get a 'free' meal, as well as, seeing them run for their lives. 
These are the animals we saw:-Â 
ostriches
jackals
hyenas
leopards
cheetahs 
lions
warthogs
antelopes
giraffes 
buffaloes 
zebras 
elephants
hippos
wildebeest 
vultures
The morning game drives allowed us to experience sunrise, whilst the afternoon drive meant we could see the sunset. The sky was absolutely stunning! 
The game drives in the afternoon ended with us witnessing the African sunset as we drove back to the camp. It signified the end of the game drive but the experience continued as we reflected on what we saw and heard, discussed how it made us feel or the thoughts that came about because of it; after which we would walk back to our rooms and admire the starlit sky! Once in our rooms, we would hear various sounds from birds and other animals. Completely different to what I've ever experienced before! 
Read about how well Intrepids catered for vegans. In that post you'll also read my views about the staff at Intrepids, the layout of it, the atmosphere and more.
I can't stress how amazing the experience was. Seeing the animals in their natural habitat, seeing them roam freely, witnessing nature in action, and being in awe with all of it!